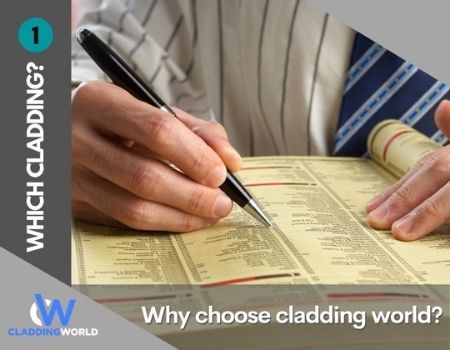 Why Choose Cladding World?
What do Cladding World provide? 
At Cladding World we provide a wide range of interior bathroom cladding panels and boards and all the finishing trims and adhesives to complete your installation.  Our website has been optimised to allow both the DIY amateurs and Trade Professionals to find the perfect wall panels from our wide range of styles.
Our panel ranges can be accessed through many different avenues on the site. If you wish to search by colour, then from our homepage you can choose all the designs from within our collections of the most fashionable colours.  If thickness of panel is the main driver for your search, then you can browse our 5mm, 8mm & 10mm collections .  But more often, we are finding that customers are looking for a style or theme and we have therefore created out Style Collections. Here we have taken the chance to create ranges along certain themes.  From Rock Effect to Boutique, there should be something to take your taste. 
Are Cladding World just an internet company?
Like many companies, much of our business these days is done online.  But having built up relationships with our regular customers and trades over time, we like to give that personal touch by taking telephone and across the counter orders too. 
We also provide a pick-up system for those customers who wish to pick up their own items.  In fact, our commitment to servicing our customers on a face-to-face basis means that 2021 heralds the construction of a bespoke showroom at our premises in Burton-on-Trent.
Are Cladding World a British company?
The roots of Cladding World go back just over a decade and we have been servicing our customers from our premises within the heart of the country since then.  We are a British company with all our staff employed locally.
What are the prices for delivery?
With any order over £49.00, postage is free.  Up to, and including £49.00, there will be a postage cost of £8.95.  Please note these prices does not apply to Scottish Highlands and Islands, Northern Ireland, ROI, IOW or overseas.  Any orders received by 1.00pm Monday-Friday will be sent out the same day, with a delivery service of 1-2 days through a trackable delivery path.
So how do I start?
Within Our Cladding Playbook page, we explain how to measure up your room, whether it be for wall cladding panels, ceiling cladding panels or both.  There you will also find tips on preparation and installation of bathroom panels in your home.  Then it's a case of taking your time looking through all our ranges until you find something you like, add any trims you may need and move quickly through easy to use checkout system.